Skip to Content
About Our Montessori Children's School
Our school program runs from mid-August through May. Students may also participate in a summer program that runs in between our regular school terms. We're proud to offer a Montessori-based program that also incorporates academic structure. This format helps to prepare students for formal schooling.
Each classroom at Montessori Children's School offers a prepared environment that allows children to develop at their own pace. Materials and "jobs" are carefully made to self-teach the child. This is referred to "control of error" that enables the teachers to evaluate the child's understanding and to correct the child without negative reinforcement. The goal is to motivate the child to learn and experience independently within a safe structure.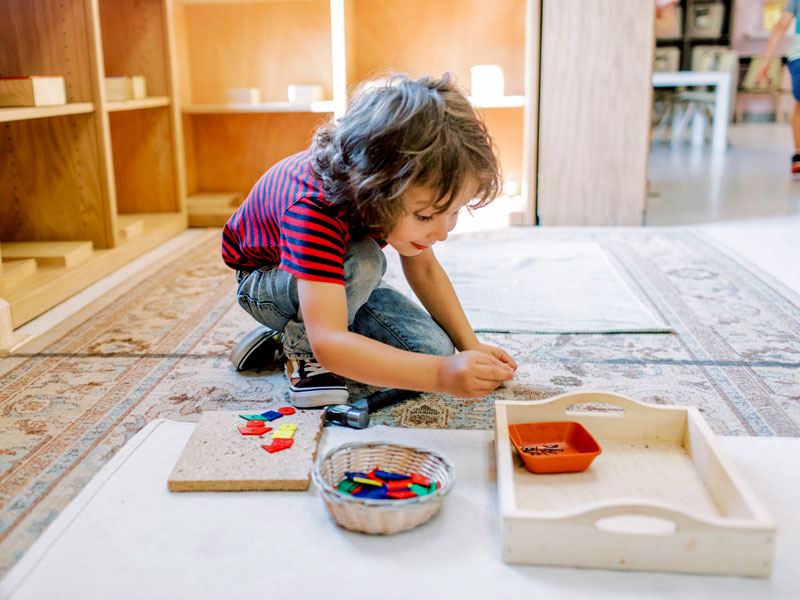 We Educate Your Child Through Virtues and Guiding Behavior
A natural "social order" is attained by helping the child make choices based on their feelings. Our program educated through the child's mind by teaching strategies that include monthly virtues and language of those virtues, guiding behavior, and helping children learn to choose actions that will lead to positive results. In this way, children are establishing a foundation of respect for others and for the environment that will go with them throughout their lives.
School Readiness Program
Our school readiness program focuses on preschool and pre-kindergarten, preparing children both socially and academically. Pre-Kindergarten children are offered a homework program that helps build the beginning of a very important Home/School Connection.
We encourage parents to attend biannual Parent/Teacher conferences. These meetings are typically held in October and April for Snapdragon and Sunflower classrooms. At the October conference, we'll inform parents of their children's assessment results. Then, at the April meeting, parents will learn about all the progress their child has made over the year.
Come Explore and Learn With Montessori Children's School!