Skip to Content
Offering Primary Classes to 3-6-Year-Olds
Is your child ready to explore? Children naturally love learning, and many are excited to investigate the world around them. Montessori Children's School offers a range of primary classes to promote a lifelong love of learning. These programs are best for children who can handle longer worktimes, up to three hours per day. Throughout their time in our primary Montessori classes, children will have the chance to inquire about nearly anything, from plants and nature to music appreciation and artistic skills.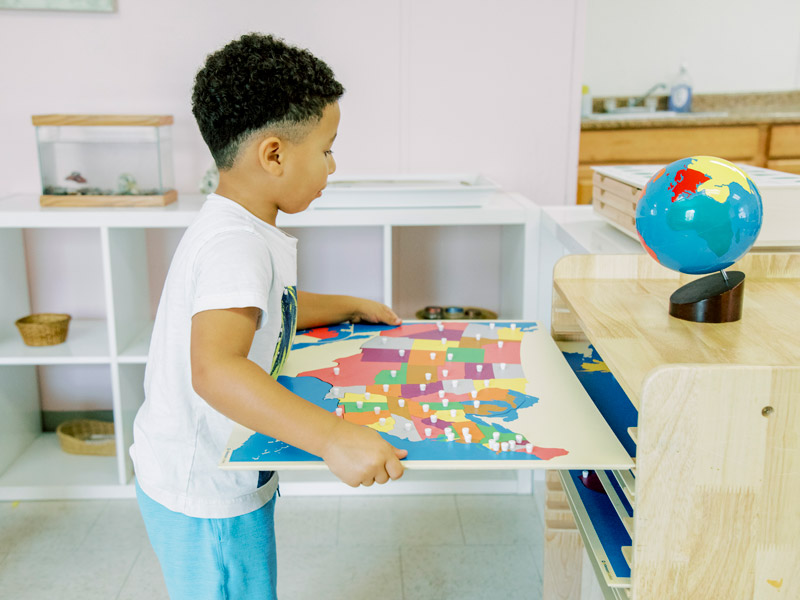 What to Expect from These Classes
When you enroll your child in our primary classes, you can expect a range of educational opportunities. These classes are available to children aged 3 through 6, and during their time with us, they'll hone their teamwork skills, confidence, and independence. Our teachers will provide lessons using Montessori materials, while children a welcome to observe, practice, and explore. As children become more comfortable with this format, we give them more freedom to complete complex activities. In these classes, children will explore all of the following areas:
Practical Life
Language
Sensorial
Math
Geography and Culture
Science and Nature
Art and Music
Developing the Skills to Succeed in School
At Montessori Children's School, we've designed our primary Montessori classes to prepare children for or supplement formal education. Not everyone responds well to memorization and tests, so we take a different approach to instruction. Students are encouraged to discover new topics for themselves, all while being guided by compassionate instructors. Our school strikes a unique balance between structured lessons and self-guided learning.
Come Explore and Learn With Montessori Children's School!